The Andes House
Calle Nueva 5350
Conchalí, Santiago, Chile

Código Postal 8550511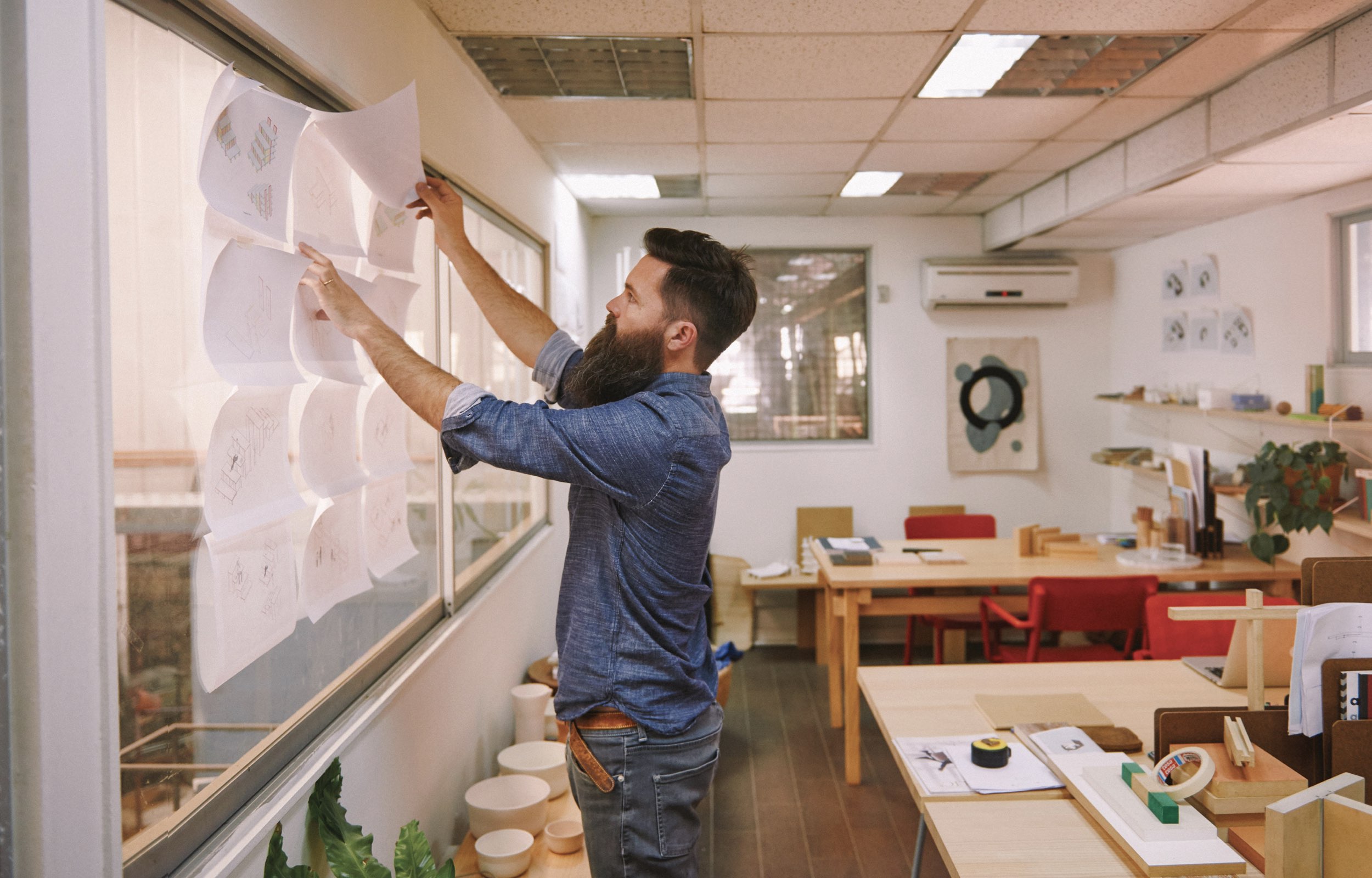 Estudio de diseño de objetos y arquitectura de interior. Su propuesta se concentra en el análisis y la experimentación de los materiales, con el objetivo de llegar a aplicaciones que respondan a su propia naturaleza.
Establecido en Santiago de Chile y dirigido por el arquitecto Cristián Domínguez, el estudio está inserto en el circuito internacional a través de las colaboraciones que han realizado con De La Espada, al estudio sueco Claesson Koivisto Rune y el italiano Luca Nichetto, entre otros. Creadores de las marcas de productos Made in Mimbre, Básico y de colecciones propias de objetos y desarrollo de servicios de diseño, el estudio The Andes House aborda los encargos bajo la perspectiva de la investigación y el desarrollo de contenido.
El estudio The Andes House es co-fundador de la corporación Área, que busca generar contenidos en los campos de la arquitectura, artes y la cultura en general a partir del diseño. El campo de acción de Área es la producción cultural contemporánea, en una perspectiva integradora, multidisciplinar y transversal. A la fecha ha tenido 3 ediciones, siendo una de ellas en Buenos Aires.
Design Office that creates interior objects and architecture. The projects are focused on analyzing and testing materials in order to apply them in ways that respond to their own nature.

Established in Santiago, Chile and directed by architect Cristian Dominguez. The design studio is part of the international circuit through its collaboration with De La Espada, Claesson Koivisto Rune Swedish Office and the Italian Luca Nichetto, amongst others.

Developers of the Made in Mimbre and Básico product brands including own collections of objects and design services. The The Andes House Studio handles its assignments by focusing on investigation and development of content. The Andes House Studio is co-founder of the Área Association, whose objective is to develop the field of architecture, art and culture based on design. Área is focused on modern cultural production with an integrating, multidisciplinary and universal approach. Three Área meetings have been held and one of them took place in Buenos Aires.
Fotografía Sergio Recabarren
---
2019
Medular
Santiago, Chile

Oficina Rayos Estoril
Santiago, Chile

Manta
Santiago, Chile

Producción y Montaje
Exposición Torres García
The Andes House + Cromolux FG
Santiago, Chile

Espino
Marchihue, Chile

Casa Marshall
Pichilemu, Chile

Mobiliario WeWork
Santiago, Chile

Master Plan Ctec
Caren, Chile

Plaza
Santiago, Chile
---
2018
Casa Giacchetti
Santa Cruz, Chile

Casa Figari
Santiago, Chile

Café Think
Santiago, Chile

Oficinas Salmones Aysén
Santiago, Chile

Producción y Montaje
Exposición Andy Warhol
The Andes House + Cromolux FG
Santiago, Chile

Mobiliario Wework
Santiago, Chile

Modulo de investigación Ctec
Santiago, Chile

Dufry
Santiago, Chile

Producción y Montaje
Exposición Theo Jansen
The Andes House + Cromolux FG
Santiago, Chile

Trama
Santiago, Chile

Trama
The Andes House + La Feliz
Buenos Aires, Argentina

---
Riel
Santiago, Chile

Cocina Casa Acevedo
Santiago, Chile

Tienda Born
Santiago, Chile

Mobiliario Wework
Santiago, Chile

Asesoría de diseño Roda
Santiago, Chile

---
Módulos Cecrea
Santiago, Chile

Edificio Brooklyn
Blumenau, Brasil

Cocina móvil Mercado Mastica
Santiago, Chile

Oficinas 13 Radio
Santiago, Chile

Ensamble
Santiago, Chile
---
Migo
Santiago, Chile

Conferencia
Sao Pablo Design Weekend
Sao Pablo, Brasil

Conferencia
3er Evento Anual de Diseño Duy 2015
Montevideo, Uruguay

Milk
Santiago, Chile

Workshop Cerámica
Santiago, Chile
---
Asesoría para
CEDI Escuela de Diseño
Monterrey, Mexico

Repisa A–B y Estantería
Básico
Santiago, Chile

Cerámica
Básico
Santiago, Chile

---
Experimenta
Santiago, Chile

Paso
Galeria Monoambiente
Buenos Aires, Argentina

Baldosas Córdova
Santiago, Chile

Colaboración
Claesson Koivisto Rune
Sweden / Chile

---
Made in Mimbre
Santiago, Chile

Las Doce
Santiago, Chile

Museo La Jardinera
Made in Mimbre + Undurraga Deves
Santiago, Chile

Básico
Santiago, Chile

---
Molde
Made in Mimbre
Santiago, Chile

S42–S60
Santiago, Chile

Río 3–5
Básico
Santiago, Chile

Greda
Santiago, Chile

---
Principal
Made in Mimbre
Santiago, Chile

Viña Santa Berta
Viña + Made in Mimbre
Chillán, Chile

3 Form
Hunter Douglas + Made in Mimbre
Santiago, Chile

Charlas y Exhibiciones
---
Seminario Internacional Casa Brasil ● 3er Evento Anual de Diseño Duy ● Área "Bordes" ●
Asesoría Escuela de Diseño CEDIM ●
Desigjunction ● Bienal Latinoamericana BID ●
Paso ● Atelier Mendini ● Área "Procesos" ●
Bienal de Diseño ● The Tramshed Designjunction ● Passion & Vission, Salone Satellite, Salone Internazionale del Mobile ● Bienal Arquitectura y Urbanismo Gimme Shelter! ●
Southwest View 100% Design ● Ten • DesignMart ● Mint Gallery Salone Satellite ●
"About Change" ●
Festival Llavoretes
Publicaciones

---
Wallpaper* ● Frame ● Barzon ● Pen ●

90+10

● M2 ● Monocle ● Home Journal ● Smith Journa ● Elle Decoration ● Pul ● Wallpaper* City Guide Santiago ● East Sid ● yatzer.com ● dezeen.co ● designboom.com ● mocoloco.co ● frameweb.com ● wallpaper.co ● design-milk.com ● designspotter.co ● thescoutmag.com ● inhabitat.co ● core77.com ● notcot.org
Créditos

Diseño: Awayo
Tipografía: Everett
Fotografía: Carlos Molina, Marcos Zegers, Raúl Domínguez, Foch, Sergio Recabarren, Cristobal Valdés
Todo el contenido contenido de este sitio web es Copyright © The Andes House y está protegido por las leyes internacionales de derechos de autor